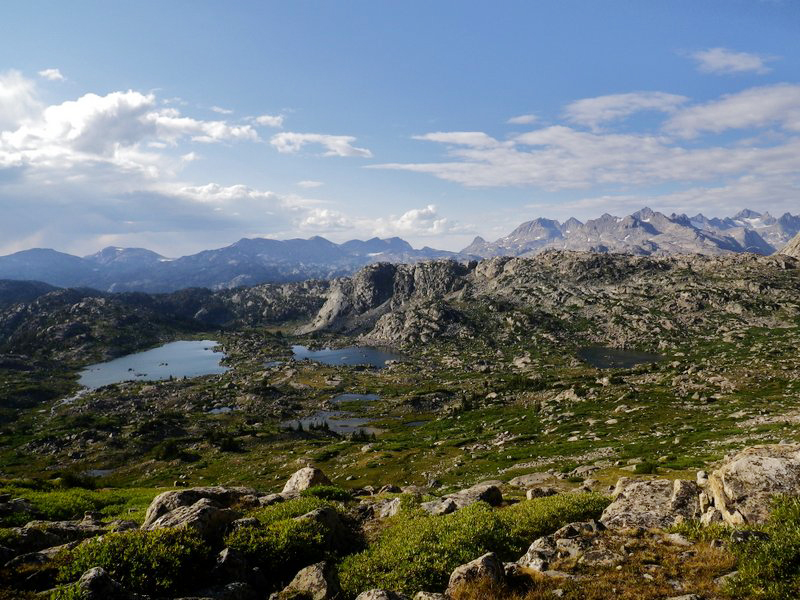 HIKING
Snowy Range and Sierra Madre Mountains offer 44 hiking trails for the novice and experienced hiker. The trails vary from .2 miles to 45.9 miles and range from easy, like the short, comfortable terraiFlowers-Hike n at the Indian Bathtubs or picturesque Lake Marie Falls, to difficult, such as the Bottle Creek or Platte Ridge runs. Most hiking trails are above 8,000 ft, so we encourage you to dress appropriately. Hiking in the mountains allows you see things that you can't see from a car!
The Continental Divide Trail is unique to the Sierra Madre Range. It is part of the 2500 mile Great Divide Mountain Bike Route that follows the Continental Divide from the Canadian border to Mexico. This trail climbs above 10,000 ft with some of the best vistas in Carbon County. Many historical buildings, remnants of the mining era, offer extra excitement. The trail can be accessed from the north near the historic town of Battle via Hwy 70.
---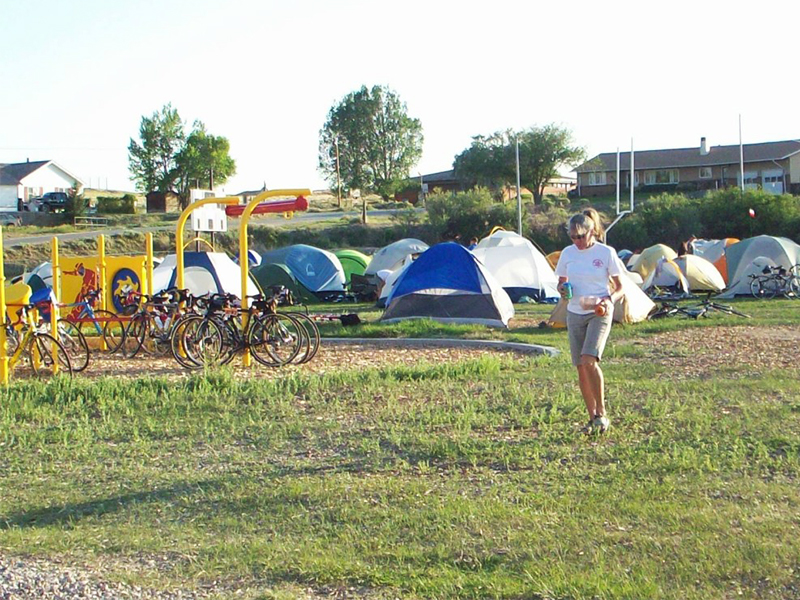 BIKING
Those following the TransAmerica cycling route, a route that traverses the United States from Oregon to Virginia, will know this area as Section 6, which begins in Rawlins, Wyoming and ends in Pueblo, Colorado. This 391-mile stretch takes you from the rolling plains of south-central Wyoming, through the Upper North Platte Valley of Saratoga and Riverside and down the Rockies through Walden, Kremmling and Breckenridge. Just past this point, you'll climb over Hoosier Pass, gaining 1500′ elevation within 10 miles to the highest part of the TransAmerica Trail, elevation 11, 542′! Royal Gorge and Canyon City are next, with the ride ending in Pueblo, the halfway point of the TransAmerica Trail. Overall, you'll experience high desert, snow-capped mountain passes, breathtaking visas, rolling plains, and sweet, unique small-town America at its best.
The Platte Valley hosts hundreds of cyclists as individuals and small groups, to large groups of rally riders and tours. Bicycle Tour of Colorado recently rode the Snowy Range and Battle Highway passes as part of their first ride into Wyoming. Charitable groups such as Wyoming Cares and Tour de Wyoming find the Valley a favorite destination.
ADDITIONAL INFORMATION

Good News in the "Good Times Valley"
101 Best Outdoor Towns: Unspoiled Places to Visit, Live & Play (1st edition, 2007)