The Town of Encampment has a rich history dating back to the mining boom days of the 1880's, when the famous Ferris-Haggerty copper load was discovered by an English sheepherder. Ed Haggerty's claim contained enough raw copper to become the economic base of the Grand Encampment boom. With that huge discovery came the miners and promoters who laid out the mile square town complete with four parks with mature shade trees.
Today, Encampment has a year round population of about 500 residents. The town (elevation of 7,277 feet) is the gateway to the Sierra Madre Mountains and the Medicine Bow National Forest. It is a popular destination for snowmobilers, nature enthusiasts and people looking for a quiet get-a-way.
The Grand Encampment Museum (photo above) is one that you will not want to miss, especially in July when they have their Living History Days. The museum has a large collection from the good old mining days as well as the history leading up to the present day.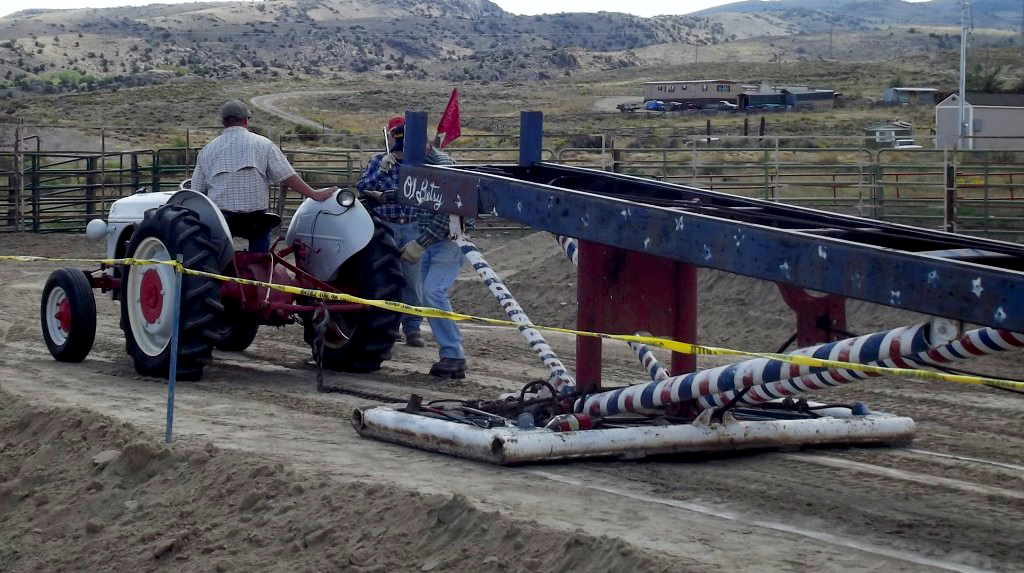 Copper Days Tractor Pull-weekend after Labor Day
Encampment hosts several events throughout the year including the Sierra Madre Winter Carnival, held the last weekend in January, Woodchoppers Jamboree and Rodeo held Father's Day weekend in June, the Grand Encampment Cowboy Gathering held the third full weekend in July, and of course Copper Days Festival held the second full weekend in September.
Be sure to check our annual calendar so you don't miss one minute of excitement in Encampment.
ADDITIONAL INFORMATION